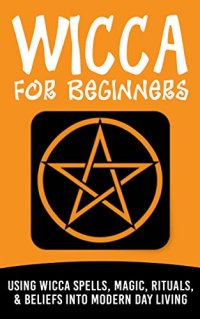 Free on 18th - 22nd Oct 15



or borrow free on Kindle Unlimited.
No reviews yet.
2nd EDITION: LEARN HOW TO EASILY APPLY WICCA RITUALS INTO MODERN DAY
★☆★FREE BONUS AFTER THE CONCLUSION★☆★
Take advantage and get this book for free with KINDLE UNLIMITED
Wicca has survived even after years of misconceptions that were created by a once dominant religion. Now it is making a comeback both because of its applicability for the modern times, but also because of its harmonious philosophies in spirituality, modernity, and practicality. It is also a welcome alternative to religions that may seem discriminative and intolerant of a world of diversity.
This Book Will Shed Light On Many Questions Such As…
• What is Wicca?

• What rituals are involved in Wiccan tradition?

• What are the misconceptions surrounding Wiccan faith?

• Do I need anything to begin doing Wiccan magick?

• How can someone begin casting Wiccan spells?
***FIND OUT HOW TO BECOME AN EXCLUSIVE MEMBER INSIDE: Re-inventing Yourself Unlimited***
This book is the perfect starting point for those curious about the Wiccan religion, but are uncertain about where to place their feet. This book covers all of the bases of what Wicca is and what it isn't. From this point, you will have a much more thorough understanding of where you want to go from here.
Scroll up and select the Buy now with 1-Click to grab a copy today