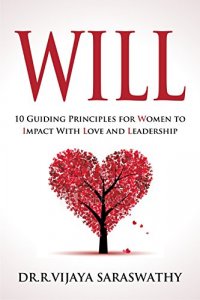 Bargain on 20th - 22nd Aug 17



or borrow free on Kindle Unlimited.
No reviews yet.
Women impact with love and leadership in every sphere of their lives. At times, she seeks inspiration to move forward and scale up; at other times, she needs to make tough choices, meet deadlines, and also manage her house. Somewhere in this transit she forgets to put herself first.
This book is written exclusively for women to help them discover their dynamic selves in a simple yet profound way. A book, of the women, by a woman, for the women.
WILL contains the Ten Guiding Principles to build dynamic women.
In this book you will:
*Take charge of your life when you feel like giving up.
*Discover it's your choice to be mentally strong and posses the systems driven mindset.
*Understand little chunks of details you neglect in life. These are the most important routines to envisage.
*Learn essential tools and techniques to enhance your health, wealth and happiness.
This book will serve as a guide to support women of all ages – women who want to transform and improve their lives who are willing to implement the easily applicable principles.
Dr. Vijaya Saraswathy is a Mother Teresa Award winning life coach and inspirational trainer from India; and the founder of Godwin Academy, a valuable lifetime skills training company. She has developed her own memory technique called MEMORY FILING TECHNIQUE and has conducted many successful programs on memory, soft skills and entrepreneurship.
Vijaya helps her participants to enhance their brain power through internationally recognized techniques like Graphical Visualisation, Guided Imagery, and Psycho Cybernetics, etc.
She is the President of WE GIRLS NGO, and Vice President of International Women's Federation for Commerce and Industry (IWFCI).
She believes women should not compete against gentlemen, but against themselves.