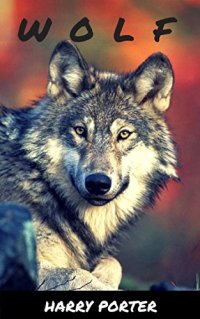 Free on 5th - 9th Sep 17



or borrow free on Kindle Unlimited.
No reviews yet.
Bestselling author Harry Porter brings to life a tense and uplifting story of one man's fight against the elements in his short thriller, Wolf, written for adults and teens alike.
"As his eyes opened and began to focus, he realised that the tongue and the breath belonged to the old wolf. Warren froze, not from the cold, but from fear! Hardly daring to breathe and certainly afraid to move, he looked into the eyes of the wolf, who now stood looking back at Warren intently."
As the first snows of winter begin to fall, Warren and Emma awake one morning to find that two chickens have disappeared from the hen house outside their cabin in the woods. Emma is convinced a wolf is responsible, pointing out a set of tracks to Warren. Warren sees something strange in the tracks but, donning his warmest cothes, he takes his rifle and ventures out into the cold morning in search of the predator.
As the weather grows ever colder and the snow falls heavier with each passing minute, Warren soon finds himself pittted against the elements as well as the as yet unseen chicken killer. What happens during the next few hours will change many of Warrens's preconceptions and result in his undergoing a life-changing experience, as he pits his wits and his strength against the previously unseen enemy, the wolf!
Entertaining and Educational
Includes an informative section on the state of the wolf as a worldwide endangered species, making the book a valuable source of information as well as a great story for all ages.