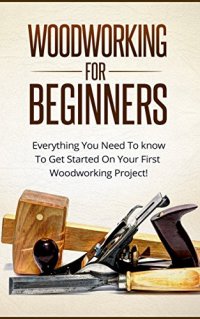 Design! Build! Create!
Everything you need to know to get started on your first woodworking project!.

Stop wasting money on cheap furniture. Be creative and build it yourself! Whether it's a coffee table, bookcase, or a simple birdfeeder, here you will find the tools needed to turn your idea into reality. Stop wasting time and get started today!
Here Is A Preview Of What You'll Learn…
The basics for getting started on your first project Hand tools neededPower tools needed10 safety tips for woodworkingEasy woodworking projects to start withMuch, much more!

Download your copy today!

Take action today and download this book for a limited time discount of only

$0.99! Design! Build! Create!
Tags: Woodworking, DYI, Home Improvement, Design, Furniture, Hobbies, Arts & Crafts