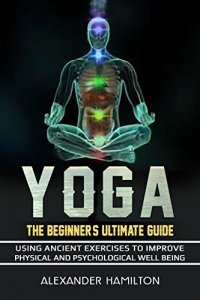 Free on 22nd - 26th Aug 17



or borrow free on Kindle Unlimited.
No reviews yet.
Did you know that physical inactivity is one of the leading causes of death in the world today?
In 2012, the Scottish Government conducted a health survey that discovered that physical inactivity had contributed to 2,500 deaths each year. Another study by the World Health Organization in 2002 also suggested that physical inactivity is a leading cause of death. The study discovered that a lack of physical activity was responsible for an estimated 11% of breast cancer, 12-13% of strokes, 16-17% of colon cancer, and 22-23% of coronary heart disease cases, which are all life-threatening diseases that lead to death. 
The modern man is facing a serious physical health crisis.
On top of this, the modern individual also faces a wider variety of complex psychological phenomena than ever before. More than anyone prefers to admit, a tremendous amount of the problems that we face are a direct result of the way in which we think; that is, the blame can very often be put right at the feet of the individual. Thoughts can be said to be just as addictive, if not more addivctive than modern day drugs and alcohol.
In this short, yet eye opening read, the author brilliantly explains how to execute the following through Yoga:
Enhance ClarityExpand ConsciousnessEngage in MindfulnessDetatch From Negative EmotionImprove Well-Being
Take initiative now to recieve this book for only $0.99