Listing on BookAngel:
---
1964 (Made in Yorkshire Book 1)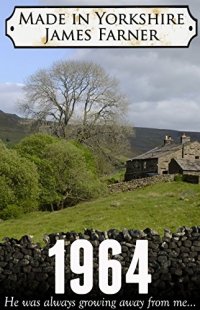 Last Free Dates: 11th Jun 20 to 15th Jun 20
Free Today!
Read More

...This novel of childhood in Yorkshire is well-written, flowing, and requires a sequel. Luckily there's a series....
Growing up on a Yorkshire farm, Richard Warren age 11, is a typical farmer's lad in the post-war years. This is the story of 1964, from his hobby of writing, to his friendship with a local drunk and problems with the local land owners, whose lack of compassion costs him a friend and could cost his family everything.
A fascinating blend of children's views and adult cynicism, Made in Yorkshire 1964 is an easy but enjoyable read. I didn't notice any spelling errors or grammar problems, and the writing is deceptively simply yet descriptive and flowing. It isn't just the characters that are well-observed and familiar. This is a portrait of an entire community, its tensions and politics, struggles and triumphs, throughout the year, as seen through the eyes of one small boy.
Although it is about a child this is not really a children's book. It is childhood seen from an adult's view and while older children and teenagers may enjoy it, many references may be a little cynical for younger ones.
Well-written, enjoyable and flowing, and I want to see more from this author. Luckily there are sequels.
Rating:
4
Reviewed by
Reviewed on:
2015-06-20
Review Policy: No compensation is received for reviews. View our Review Policy here.