Listing on BookAngel:
---
Across the Veil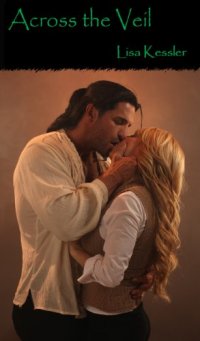 Last Free Dates: 9th Apr 22 to 13th Apr 22
Free Today!
Read More

...An amusing fantasy romance that amuses and endears in equal measure...
Natalie Thurmont, an actress on a popular TV show, is actually Talia, a Fae princess from Summerland. She is found by Faldo, her betrothed and the reason she fled from her home. In return for not taking her back home, all Faldo wants her to do is find Keth, his younger brother and the Fae that Talia loves. Unhappily she agrees to do so, even though she has no clue where he is and once Faldo has left casts a charm to contact him. Keth receives the call and hastens back to her and she finds out that he has known where she was all along. As they begin to reconcile and understand what circumstances drove them apart, Faldo returns with a Sentinel to capture Keth. Talia's time on Earth has not been spent idle and she surprises Faldo who still expects her to be a weak and defenceless princess. With Faldo now captured by Talia and Keth, they decide to return to the Summerland to bring Faldo to justice. But when the arrive, it is not the green and pleasant land they remember, but is not a grey and desolate nightmare leaving the pair to wonder what has happened in their absence and figure out what to do next.
A short, yet amusing, fantasy romance story that proves to be an excellent coffee time read. The plot starts simple but as more twists and turns continue to be revealed it keeps at a steady place, with each step building on the previous parts. The characters are quickly sketched out, but their personalities are then developed appreciatively through their dialogue and actions from that point on. The romance between Talia and Keth feels real, as does the emotion and misunderstandings between them. Faldo's jealously of their pair may be a standard driving force, but this is well portrayed and his motives and actions are kept well hidden until it is the right time for them to appear. The writing is excellent, keeping both the plot interesting, the characters either romantic or jealous as needs be and keeping me turning from page to page as I waited to see what would happen next. Some of the little surprise touches, such as Talia being a little more forceful than expected, did make a fun change from the expectation that both the villain, perhaps the reader as well, might have had of a princess.
The main downside is that the ending does come a little quickly and is not exactly clear about what is happening before it is all wrapped up happily. Also, the comments on the High Council from Faldo don't quite ring true when there is no longer a High Council. But these are minor nitpicks and should not detract from the enjoyment this story gave.
Overall, it is more romance than fantasy, but I enjoyed reading this and it should certainly be enjoyed by fans of both genres.
Rating:
4
Reviewed by
Reviewed on:
2022-02-03
Review Policy: No compensation is received for reviews. View our Review Policy here.