Listing on BookAngel:
---
Frey (The Frey Saga)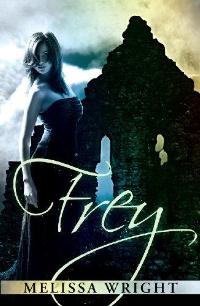 Last Free Dates: 15th Jun 13 to 19th Jun 13
Read More

... ...the writing crackles and the story is gripping......
This gets a four star, and there's not many that get that.
The cover caught my eye. It's gorgeous, readable even in thumbnail and well constructed. The plot and writing caught my attention, and they did not let go.
This is another book in first person, but the writing crackles and the story is gripping. One pet peeve of mine does occur: sentences starting with the same word. I counted one paragraph with three in a row starting with 'I', but fortunately this is the exception.
A couple of things – the American punctuation might be offputting to British readers, and the use of italics makes it stand out. The table of contents is at the front, which is unusual…
…and the fact I am stretching to find things to complain about tells you that this is not a bad book at all. It has an interesting plot, characters sketched in quickly and fleshed out thoroughly as the book goes on, and a likeable lead.
Well worth a look.
Rating:
4
Reviewed by
Reviewed on:
2013-09-01
Review Policy: No compensation is received for reviews. View our Review Policy here.