Listing on BookAngel:
---
Partners (Vegas Series Book 1)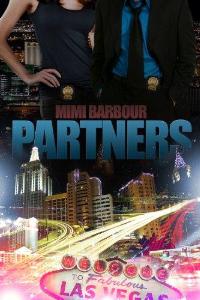 Last Free Dates: 1st Aug 23 to 2nd Aug 23
Free Today!
Read More

......
Detective Aurora Morelli has one thing on her mind: finding the rapist, Earl Rhondo, who assaulted her friend and partner. As her pregnant partner is now taking maternity leave, she is left looking for the villain alone. Receiving a call from one of her contacts, she heads off to find out what he knows, which happens to be the name of one of Rhondo's associates. Moving swiftly, she brings her suspect in and forces out the details of where Rhondo is going to be. The following morning, her newly assigned partner arrives and before they get a chance to become acquainted, a report comes in of Rhondo being pulled over and is now in a shoot-out. Making haste, they head there to see if they can both accomplish their goal of taking Rhondo alive.
This is a fast, fun, action-packed, short story introducing Aurora and Kai and how they became partners. The plot starts quickly and keeps its pace up moving from scene to scene, as well as filling in the backstory where it needs to flesh out why each of them act in they way they do and giving hints to the secrets they carry. Aurora is the main character and we follow her backstory and desire to capture Rhondo for her own personal reasons. While we do meet Kai, it's only for a brief while and his full backstory does not come out yet. Yet, we still get an idea of what drives them and their single mindedness of purpose, while still allowing for some quick-fire dialogue between the cast. While the book may be short, the author has managed to add a lot into it, and the scenes spring to life as they whistle along.
The formatting of the book is fine, I didn't notice any issues with it either spelling or grammar. After the story there is an excerpt from the next book in the series which picks up where this one left off and then several other stories by the author if you are interested in more stories.
Overall, it was a fun, quick, read, with snappy dialogue and a great hook for the next book. Fans of the genre should certainly enjoy this one.
Rating:
TBC
Reviewed by
Reviewed on:
2023-05-12
Review Policy: No compensation is received for reviews. View our Review Policy here.