Listing on BookAngel:
---
Sherman's Library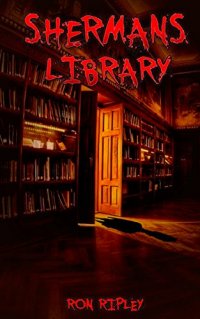 Last Free on: 23rd Sep 18
Read More

...Horror readers, this promises to be a great series. It's a short but nicely spine-tingling story....
After Phillip Sherman passes away, Charles buys his house, with the library he had admired since childhood. On his first visit he finds thieves have already broken in and stolen goods. But there is a reason why Sherman's will states that nothing must leave the library…
The idea of the shop that sells cursed items is not a new one. This deals with the reverse: someone who buys haunted objects to stop them doing further harm.
It is an atmospheric and sometimes tense ghost story with a fair degree of horror. While the death scenes are not gory, the fates of the victims are horrific, and it is made very clear it is only a matter of time until the stray items fall into the hands of the innocent.
The one question I was left with was why they didn't file a perfectly mundane police report for the items? Sherman's estate had full legal purchase details, there are three witnesses to the theft, and there's no need to mention the ghosts, just that the legal owner would like his property back. Still it is early days and this is both a good spooky ghost story and an extended intro to the sequel, so they may do that later on in the series.
If I started trying to list all the possible similarities and influences I would be here all day. In some ways it reminds me of the old Eagle comics character, The Collector. It would also make an absolutely fantastic Call of Cthulhu or other horror campaign.
However it doesn't really matter as the author gives the story a unique feel, establish what is going on, and offers enough in this book to get a reader hooked. This reader keeps looking at the review pile and wondering about taking a break to get the full trilogy.
The Bonus scenes at the end actually add to the book, covering Phillip Sherman's attempts to acquire some of the items before the book begins, and really do confirm that some of the ghosts are legitimately nasty pieces of work.
Horror readers, this promises to be a great series, but darker fantasy or speculative fiction, or even action readers might find themselves hooked to Charles and Ellen's efforts to find the next item. It's a short but nicely spine-tingling story.
Rating:
4
Reviewed by
Reviewed on:
2017-11-03
Review Policy: No compensation is received for reviews. View our Review Policy here.