Listing on BookAngel:
---
The Kraken: Part I (The Melville Files Book 1)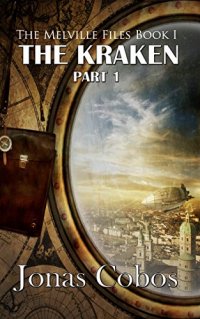 Last Free on: 12th Dec 16
Free Today!
Read More

...Two interesting steampunk stories with well defined characters translated from the original Spanish...
John Melville is a private detective whose speciality is investigating the strange. This book covers two short stories each one following a separate case. The first story follows his investigation into the death of his friend Ali Bey as he encounters a group of people experimenting with trying to control time and space. The second story concerns the matter of a chess master who is stabbed to death by a clockwork automata he was playing.
The stories are set in an alternative steampunk world, where the Spanish Armada successfully invaded Britain. The atmosphere is well realised and the characters are interesting, even for those who are only briefly introduced. Another point in its favour is that the steampunk is the functional background to the world, and not the overriding feature of the cases. The intelligent writing means the plots cover the more human side of the world but still with that little extra twist.
Overall, I would recommend this for someone looking to get to know the author's works and wanting to read some good steampunk without being overawed by it. One note, the original works are in Spanish, this one has been translated into English. I do hope the others follow suite.
Rating:
4
Reviewed by
Reviewed on:
2015-01-01
Review Policy: No compensation is received for reviews. View our Review Policy here.