Listing on BookAngel:
---
Whispers: A Collection of Dark Tales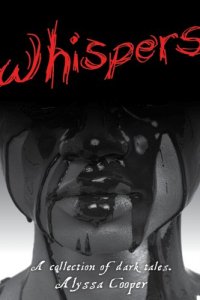 Last Free Dates: 20th Oct 14 to 22nd Oct 14
Read More

...A set of excellent short stories, from horror to supernatural, that are all worth reading....
Whispers is a set of eleven short stories of horror and the supernatural, with each a standalone tale covering a wide range of themes and situations.
The quality of the stories ranges from the average to the excellent and they can all be considered worth reading, with some of them deserving multiple re-reads. Each of the tales has a little something that might spark with the reader and while some of the stories are abstract or set in unfamiliar places, the majority of them are contemporary set in cities and towns and have a very real feeling to them.
Standout stories for me include: "A Mother's Love" when a mother returns to her two daughters after her death, "The Motel Room" of a ghost trapped by the room who is watching the passage of time, "Beggars" the tale of vampire who suddenly finds herself caring and "Walkers" an interesting tale of strange creatures who walk an endless desert and come across a human.
The horror stories never devolve to outright terror, but manage to hit that feeling of awkward uneasiness with what has just been read. The supernatural stories can be considered more obvious in terms of plot, but even here they still have something good for the reader. Within each, the characters are believable in their actions and each story holds the attention with at least some of the endings being a good surprise.
I would certainly recommend this to someone who enjoys the genres, and for those who like their horror unsettling rather than gory. This is an excellent selection of the author's works and range, and I will be looking out for more in the future.
Rating:
4
Reviewed by
Reviewed on:
2014-10-27
Review Policy: No compensation is received for reviews. View our Review Policy here.