Listing on BookAngel:
---
The Secret Keepers (Black Water Tales Book 1)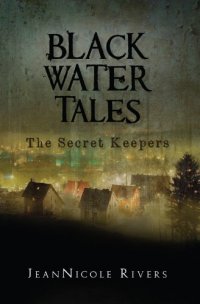 Last Free Dates: 3rd May 21 to 5th May 21
Free Today!
Read More

...This story lacks a certain something, and by page three I was certain it was an editor and proofreader....
I started skimming over the first sentence and had to force myself to go back and actually read. There is a difference between lyrical prose and purple prose and this has some nice phrases drowning in a purple tide. Soap is "countless gushes of pink foam". Outside work is "outside of the pressure cooker, mile a minute environment, in which the both of them spent their time".
(Being a horror reader I tend to encounter certain phrases in their literal sense: e.g. "the Lonely room swallowed her whole." had me identifying her as our victim for the book only to realise on the next line it was metaphorical. I admit to disappointment.)
This story lacks a certain something, and by page three I was certain it was an editor and proofreader. Certain errors with speech punctuation on page two had already snapped me out of the story. "Dr Younghill snapped while popping cheese squares…". This sounds fine, but there's a full stop at the end of the preceding speech and no comma after snapped, so what did he snap? Or did he himself snap? Forgive me, purple prose has this effect on my reviews.
"It was those, carefree, verging on sexual harassment comments that made him so damn likeable to people he worked with." And that sentence nearly made me put the book down on page 2. I have not corrected the grammar. The sentiment speaks for itself. All previous examples have come from before that point.
I skimmed some more. I got to page five where there was a scene break with no formatting change at all. The book changes location and point of view literally from one paragraph to the next. I scanned ahead to find the next such break on page 8, again with no formatting corrections.
On the bright side it has a table of contents which linked to the menu, and a good horror cover that made me pick it up. On the downside, this book really needs an editor, a proofreader, and a formatter.
Rating:
DNF
Reviewed by
Reviewed on:
2021-03-08
Review Policy: No compensation is received for reviews. View our Review Policy here.