Listing on BookAngel:
---
Clydebank Blitz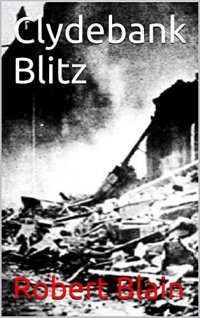 Last Free on: 26th Nov 19
Read More

...An excellent short story set during the worst attack on Scotland from WWII....
Jimmie and Dougie are two workers in Glasgow during World War II, building engines for Royal Air Force due to being highly skilled mechanics. One night while they are taking a break, the Germans start to bomb the dockyards across the Clyde. As the men in the factory are evacuated, they are horrified by the effect of the bombs on the civilian area and resolve to sign up to do their bit to prevent these things from happening again.
This is a short story prequel and an excellent taster of the author's work. The writing is evocative and packs in a lot in short a short piece. You can immediately get a feel for the characters, the situation they are in and then their horror at the sights that unfold before them. The titular event, the Clydebank Blitz is a documented but lesser known event of World War II, the worst attack of its kind in Scotland that took place over two nights.
The only issue I have is it gives no idea as to what genre of book it follows into, but if the rest of the author's work is like this then it would certainly be of interest to read.
Rating:
4
Reviewed by
Reviewed on:
2018-07-06
Review Policy: No compensation is received for reviews. View our Review Policy here.