Listing on BookAngel:
---
How To Win Friends And Influence People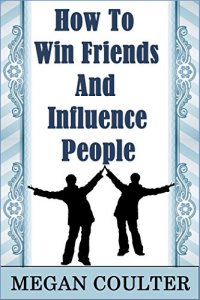 Last Free Dates: 21st Oct 15 to 22nd Oct 15
Read More

...A borrowed title with 46 pages of poor, sometimes unintelligible, grammar and paper-thin advice does not make for a good book....
This is a well-known book, so I couldn't believe it when this title came up on our free rotation and grabbed it. Except it's not. It is the title of a well-known book, and 46 pages of text. This is not a good note for a book to start off with.
The poor grammar and language started on the second page: "…that everyone needs for the success." "…manager wants to get staff increase productivity". These are not exceptions, this is the normal standard of writing throughout, even in Chapter headings "The Huge Secret Uncovered of Influencing People". The presentation is similarly poor, with headings used instead of bulleted lists, and paragraphs jumping.
The advice given is rather vague e.g "have good posture" with no actual advice on how to do this or what is meant by it. What practical advice there is is rather odd and very basic e.g. don't make off-colour jokes when you first meet someone, particularly the section on hygiene which seems a little insufficient e.g. wash sometimes.
I was going to stop reading this about halfway through, but I finished it because I was laughing for all the wrong reasons. If I had paid for it, it wouldn't even have been funny.
It's not "How to win friends and influence people", it's extremely unlikely to help you learn to do this, and most people know to change clothes and wash daily, not just a few times a week. The little relevant information contained in the ebook is available free online.
Rating:
1
Reviewed by
Reviewed on:
2015-11-15
Review Policy: No compensation is received for reviews. View our Review Policy here.