Listing on BookAngel:
---
Jeremiah Kildare and The Wolf of the same County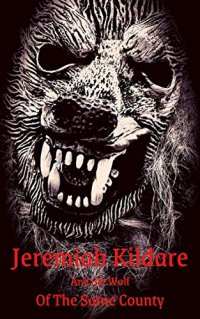 Last Free Dates: 30th Jul 19 to 3rd Aug 19
Free Today!
Read More

...an ideal coffee break story to while away 15 minutes...
Jeremiah Kildare has spent his life living in one part of thr county of the same name, in a house which is as much a part of the landscape as he is. Instead of his usual routine, on this day Jeremiah has something more special to do. As well as getting fuel for the longer winter nights, he needs to resupply his store of Poteen, which has been well hidden from the local police. However, while retrieving it, he comes across the buried remains of a large wolf, as if it has been freshly buried. Deciding to not waste it he returns with the corpse back to his house, a mistake he is sure to regret.
This is a short supernatural story which fits a remarkable amount in given its length. The writing paints a very quick picture of his current life and how he can to be living like that, and describes the kind of person he is, as well as the bleakness of the land he inhabits. As a character there is little to say about him, but as the only one in the piece, his silence is understandable, and his actions speak loudly for him. The supernatural element is kept until the end, but makes it's impact when it does appear.
Overall, an ideal coffee break story to while away 15 minutes
Rating:
4
Reviewed by
Reviewed on:
2019-08-01
Review Policy: No compensation is received for reviews. View our Review Policy here.