Listing on BookAngel:
---
Pretty Please Princess Polly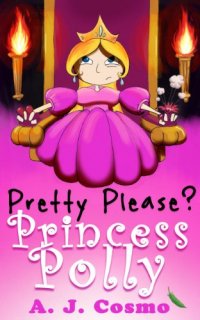 Last Free Dates: 27th Nov 15 to 29th Nov 15
Read More

...Unreadable as the content fails to load on Kindle and wants to know if I have an iPad. No warning given prior to purchase....
The problem with this book occurred well before the content. When I tried to get a review copy I received the following message:
"we did not find a Kindle device or reading app registered to your Amazon account for which this content is available"
This means this book does not run on three different forms of Amazon Kindle, including the Cloud Reader. If I had paid for this I would be furious, as the time for such a warning is before the purchase.
Unrated. Formatting that blocks readers and leaves them paying for content they cannot use is unacceptable.
Rating:
Unrated
Reviewed by
Reviewed on:
2015-12-07
Review Policy: No compensation is received for reviews. View our Review Policy here.