Listing on BookAngel:
---
Prison Days: True Diary Entries by a Maximum Security Prison Officer, June 2018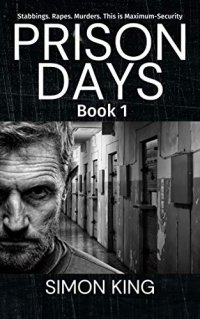 Last Free Dates: 23rd Oct 20 to 27th Oct 20
Free Today!
Read More

... a brief, but shocklng, insight into what actually goes on inside a high security prison...
Prison Days follows the diary entries of a guard in a maximum security prison, dealing with the day to day life, the prisoners, the rules and occurrences that go on. From the dealing with the maximum security wing to handling medical patients, this is the more realistic story of what happens behind bars instead of the more fictionalised Hollywood tales.
Each entry covers what happens on the day, whether interesting or dull and gives an insight into how the prison operates from a guard's eye view. Whether new or experienced, each guard has to deal with the different types of criminals and the ways they interact while still following all the rules and enforcing them to keep order. From keeping the peace during the day to dealing with troubles at night, it covers a variety of situations of how the handle inmates.
The descriptions from day to day are fairly simple, there is nothing complicated, but it helps to set the scene. This lets the reader know what is happening at each stage, even if something of it can be quite dull, but then sometimes life is. The book is not action packed, but there are enough events to understand what they, and the prisoners have to go through. Even if the situation is sometimes inhuman and degrading, the rules are there to protect everyone, prisoner and warder alike.
If you are looking for a brief insight into what actually goes on inside a high security prison, it's worth a read. As the next books follow on a month by month basis, it's a good chance to see the events as they pass.
Rating:
3
Reviewed by
Reviewed on:
2019-06-20
Review Policy: No compensation is received for reviews. View our Review Policy here.