Listing on BookAngel:
---
The Dragon Maker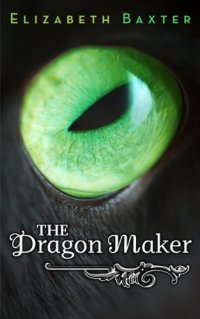 Last Free Dates: 27th Nov 18 to 1st Dec 18
Free Today!
Read More

...Formatting? I didn't notice. I was too busy reading the story. ...
An artist, an easel and the idea of a dragon in a world where beauty has died. It is a simple plot, and excellently realised.
This is a short story, only about 16 pages, but beautifully self-contained. It is well written – I read it at a sitting and flicked back to the start to read it again. There was only one spot in the story that jarred slightly, but that was quickly overcome. If a short story requires a single conceit, this story asks – and answers – what the price of beauty is, and whether it is worth paying.
Formatting? I didn't notice. I was too busy reading the story. On going back and looking through again there is nothing particularly objectionable. The only thing that might put some readers off is that almost half the book you get is a preview of the author's next book, rather than the short story. I am not reading or rating this extra content anymore than I would read or rate any other advert.
If I had not said I do not give five stars, this story would be very very close to that standard. For anyone who is a creative type, artists, writers and the like, this will get your attention.
4 stars.
Rating:
4
Reviewed by
Reviewed on:
2013-09-01
Review Policy: No compensation is received for reviews. View our Review Policy here.