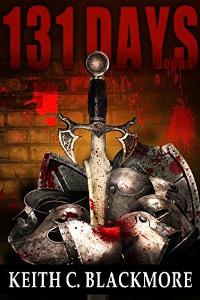 Top - Reviews - Update Details
NOTE: this is a novella of approx 130 pages, or 39k words (the 694 pages shown above is the paperback version, which combines book 1 and 2). Some language and graphic violence. First book of a series.
Strength.
Honor.
Death.
Once every year, in the city of Sunja, gladiators meet within the arena known as Sunja`s Pit.
Men such as Baylus, Goll, and Halm enter for the lure of fortune. Others enter for the fame. And some simply for the fight.
The games continue for days, until a champion is finally crowned. Or all who are involved perish.
This is blood sport at its finest.
At its worst.
At its longest.
Series Order:
Book 1: 131 Days
Book 2: Ten
Book 3: House of Pain