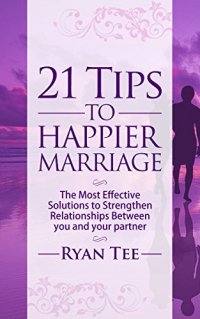 Bargain on 30th Dec 16



or borrow free on Kindle Unlimited.
No reviews yet.
The most important aspect of having a long, happy and lasting marriage is to correctly build and maintain it. In this Short-Read, I will reveal 21 most effective tips and solutions to a happier marriage.
Some are of tips covered are as follow:
>>> Take a Vacation Without the Kids

>>> Rediscover Each Other as a Couple

>>> Remind your Spouse that you Appreciate Him / Her

>>> Choose your Words Carefully

>>> Address Small Issues Before they Become a Huge Problem

and some bonus key pointers to note for!
The tips in this book all have a common theme – they are geared toward building a healthy marriage!