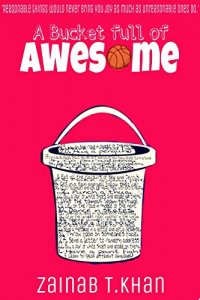 "You know, Blake, even though we all know that cancer is a heartless dragon who wants to take everything and everyone into its fiery pit, we still fight with it. We still hope. And we clash again and again with its fire, and even though we get burned, we don't accept defeat. Humans are the most fragile yet the strongest beings on earth."

"And they are the most stubborn."

I laughed, "Right. They are stubborn."
*

Summer Wallace is a wild, crazy girl who simply couldn't care less about her appearance. She strongly believe in the saying, "You Only Live Once", in teenage subculture also known as YOLO. She plays basketball like her life depends on it. Well, it sort of does, she loses one game and there's a dent in her ego, not a small one either.
Meet Blake Walker, her best friend and her partner-in-crime. Although he is just like his childhood best friend in acting-like-a-kid department, he can be a bit saner than her. Though, at times, he can be crazier than her. But a day changes both of their lives which leads Summer to make a bucket list and complete it before her whole life takes a 180 degree. Whereas, Blake is determined to keep her as long as he can. And he is perfect for the job. After all, he knows her more than anyone else. And they have no room for regrets. As Summer Wallace says, "There shouldn't be any space for regrets in our beautiful lives."