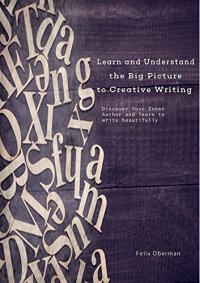 Learn and Understand the Big Picture to Creative Writing
For A Limited Time Only, get this Lifestyle Guide for just $2.99. Regularly priced at $4.99. Read on your PC, Mac, smart phone, tablet or Kindle device.

You're about to discover how to take the plunge into the world of creative writing. Often times we read our favorite novels and poems in envy, fantasizing about ever writing something as good. The first step into becoming a great writer is to start writing.
Guide to Creative Writing: Discover Your Inner Author, will provide you with an overview of the steps to take on your road to creative writing. It will lead you down a path of correctly thinking about your choices, and give you the tools you need to succeed in becoming a skilled writer.
Here Is A Preview Of What You'll Learn…
• Reasons to Write

• Where to Get Writing Ideas

• How to Motivate Yourself

• Creating Characters

• Writing Projects to Join

• How to Start Writing

• Outlining
Download your copy today!

Take action today and download this book for a limited time discount of only $0.99! Begin writing today!
Tags: writing, creative writing, short stories, screenplays, poems, novels, reasons to write, why write, develop your writing skills, getting writing inspiration, coming up with writing ideas, creating characters, developing characters, writing inspiration, writing projects,