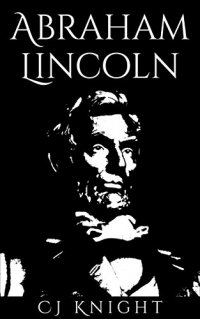 Free on 5th - 9th Jun 16



or borrow free on Kindle Unlimited.
No reviews yet.
Abraham Lincoln
Abraham Lincoln is often considered one of the greatest presidents that the United States has produced. A study of his personal history reveals how incredibly unlikely it was for him to be elevated to such a high office.
Abe Lincoln came from obscurity and abject poverty, followed by repeated failures and frustrations, to become an incredibly resilient and wise leader for the United States during a pivotal period in national survival. The key points of this meteoric rise are outlined in this book. You will be encouraged and challenged by his story. It can even give you great hope, both personally and for our country.
In Abraham Lincoln, you will learn about these tragic circumstances in his life:
Losing his mother at the age of nineReceiving only a meager 18 months of formal educationEarning a living by common labor and odd jobsFailure in various political elections and business endeavors
Lincoln's successes came slowly, but included:
Election to four terms in Illinois legislatureElection to the U.S. House of Representatives for one termSuccessive legal victoriesReputation growth in the Whig Party as an opponent of slaveryAppearing before the Illinois Supreme Court 175 timesGrowing popularity within the newly formed Republican PartyEffective debates against Stephen DouglasNomination by the Republican Party and election as President.
Lincoln's Presidency was distinguished by:
Strong leadership in time of crisis
Selection of political rivals to serve in his cabinet
Assertive extension of executive power
Effective conduct of the Civil WarReasonable Reconstruction policies that were later abandoned by others.
Lincoln was a model of strong leadership from which many of us could learn. This brief overview of his life is an important contribution to understanding his impact on his times and on history.
Take action now. Scroll up and click the BUY button at the top of this page.
Then, you can read Abraham Lincoln on your Kindle device, computer, tablet or smartphone.