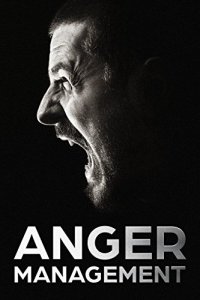 Bargain on 17th - 21st Sep 17



or borrow free on Kindle Unlimited.
No reviews yet.
Discover how to manage your anger and become the master of your emotions!
Properly formatted for perfect viewing on your device.
Do you struggle with anger at home or at work? Do you often find yourself in trouble because of anger? Does your temper put a strain on your relationships lately? We all deal with anger in our lives, whether it is in a subtle or in an aggressive manner. Out-of-control anger can destroy your reputation, career, relationships and even your health. It is time to get this problem under control. The question is – are you ready to take over control of your anger? This comprehensive book about anger management provides you tools and techniques to manage your anger without aggression and build up your self-control, self-confidence, and self-respect.
Anger is a natural human emotion that many people struggle with. Just like with any other uncontrolled emotion, you need to harness your anger and manage it properly. Anger triggers are all around you and this book will help you identify them and show you the best way to deal with them. This book will show you a step-by-step strategy to control your anger and create a much safer and happier environment for you, your loved ones and other people around you. Written in simply, this book is designed to help you understand how both your mind and body respond to anger and how you can approach anger constructively. This book describes various anger-managing techniques for dealing with anger in a healthy way to help you control your anger and your life.
Here Is A Preview Of What You'll learn
Basics About AngerHow To Use Anger To Your FavorBreathing RelaxationProgressive Muscle RelaxationHow To Use Visualization To Gracefully Release Your AngerHow To Forgive Yourself; Forgiveness MeditationHow To Use Positive Self-Talk To Quash Your Anger
Read on your PC, Mac, smart phone, tablet or Kindle device.
Take action and download this book for a limited time discount of only $0.99!