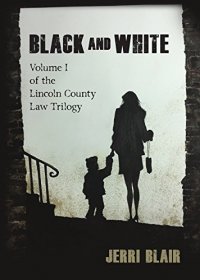 Free on 9th Dec 19



or borrow free on Kindle Unlimited.
No reviews yet.
Also Available as:
Print Edition

Receiving an Honorable Mention for Best General Fiction in the New York and Hollywood Book Festivals and named a finalist for Best Legal Thriller in the National Indie Excellence Awards, this book takes the reader on a journey through the judicial system at a time when racism was still rife in the rural South. Brilliant young trial attorney J.T. Lockman finds himself in the trial of a lifetime when he's appointed to represent an innocent African American man accused of murdering a wealthy white man in a county where the Klan has ruled supreme for many years. Lindsey Wilkens, a proud family man, has already experienced the impact of racism on a jury verdict. He was charged with dealing in stolen property for selling an electric saw he found abandoned in the woods as he walked home from work. He went to trial against his attorney's advice and learned that innocence didn't matter when it came to a finding of guilt in a courtroom set in one of the state's most infamously racist counties. Now, when he finds himself in the bowels of a jailhouse run by the sheriff whose reputation is what gives the county its shameful notoriety, he turns to the same attorney, a man he'd learned to love during his first experience with criminal justice. Lockman embraces the chance to right what he considered a terrible wrong the first time his client was convicted, but he faces the wrath of public opinion, as well as the anger of his friends, family, and the woman he loves as he takes on the establishment of the county, bringing to the surface the many ghosts of its racist and violent past. In doing so, he must also come to terms with his own past if he will have any chance to save his relationship with the first woman he's ever really loved. This is a book that makes us face the reality of our past, but carries within its pages a hope for a future where we, as a society, may be able to move beyond the disease of racism, although the journey may destroy the lives of many along the way.
My first book, "Justice for the Black Knight," was also about the hope for a future free of the diseases of the past. It was praised as a twentieth century law and order fable and compared to a combination of the best of legal thrillers like "The Firm" with the contemplative, but powerful, tone of works of great literature like Ralph Ellison's "Invisible Man."
My stories are full of live and realistic courtroom drama, drawn from my thirty year career as a trial and appellate attorney who fought for her clients' rights from the trial court to the U.S. Supreme Court.