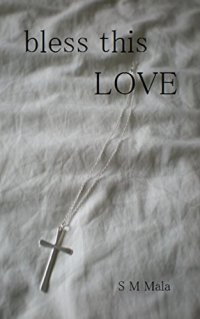 Suri and the church 'All Angels' have never seen eye to eye. For the past decade, she associates all bad things that have happened to her is down to that hallowed ground.
And she won't ever step foot in it again.
But constantly she is drawn to the spot that changed her life. And if the Lord wasn't winding her up enough, she notices a handsome jogger, Joe, who she thinks is an angel of temptation.
Redemption is not her thing.
After splitting from her ex-lover, he now wants her back but 'forgot' to tell her that he was married. Suri is at a crossroads in her life. Even her career as a television continuity writer is taking a downwards turn when she is told to write and voice the links for a porn channel.
But can the church turn her life around and let her lay to rest the past, and embrace the future? Will the stalwarts of the Church Parish see she's not the bad sheep everyone thinks she is? And could she find a man to love and have a future with? Something she so desperately wants, but can't seem to find.
A touching funny romance about one person trying to come to terms with the loss of love while trying to embrace the spirit of divine intervention.