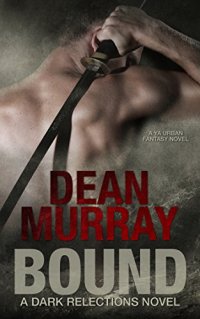 A white-knuckled thrill ride that will keep your eyes glued to the page.
Blood: For shape shifter Alec Graves, nothing is more important than family.
Duty: Life in the pack requires sacrifices. No matter the cost, Alec always gets the job done.
Consequences: Alec will be forced to choose between duty and love, between right and wrong. Before the final note plays, he'll learn the true meaning of sacrifice.
Publisher's Note: Bound is a YA Urban Fantasy novel, and is one possible entry point into the books that make up the Reflections Universe. The Reflections Universe a series featuring vampires, shape shifters, werewolves and more, which has been written so that it can be safely enjoyed by teens and adults alike. Bound is followed by Hunted, and is only one of several free YA books available from Dean via Kindle.
The Reflections Universe: Some stories are too full epic paranormal goodness to fit in just one book!