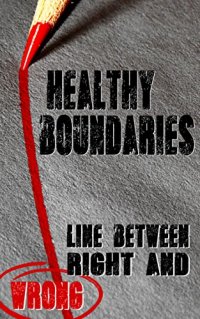 Where Is the Line Between Right And Wrong?
Friends And Family
Do You Say YES when you really mean NO?

Do You Tend To Put Others Before Yourself?

Do You Often Feel Taken Advantage Of?
Work
Does Your Boss Touch You In Ways That Make You Uncomfortable?

Are You Asked To Do Things You Know Are Unethical?

Does Your Boss Ask You To Lie?
Children
Are Your Kids Constantly Asking You To Do Things That They Should Be Responsible For – And You Help Them?

Do You Cover Up Mistakes Your Kids Have Made In Order To Protect Them?
If You Answered Yes To Any Of These Questions Then You Have Boundary Problems In Your Life!
Download This Book NOW To Help Escape The Line Between RIght And Wrong!