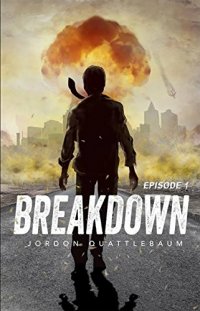 Free on 12th Dec 16


No reviews yet.
This book appears to be unavailable on Amazon.co.uk at the current time. If this is incorrect, please let us know here
Breakdown – Episode 1 "The Fall"
Episode 2 is out now! Find it here : http://www.amazon.com/dp/B00TVZGOBE
When Thom Monroe's car breaks down on the side of the road he's sure the day can't get any worse. However, he soon receives a mysterious call warning of impending doom. Moments later the U.S. is hit by what appears to be an Electromagnetic Pulse, knocking the power grid almost completely offline. Millions will die in the coming weeks, and Thom is unprepared. Worst of all, his daughter, the only family he has left, is half way across the state at college.

Join Thom as he makes friends, outwits thugs, battles bandits, and travels across the state to reunite with his daughter. Can a broken man survive and thrive the apocalypse?
**Breakdown is a serial adventure. Think of it like reading your favorite TV show, with a new Episode released every 3-4 weeks. These episodes are not a stand alone book. Each Season will be a stand alone book containing 5 to 6 episodes. Not a fan of serials? Wait for the full season!**