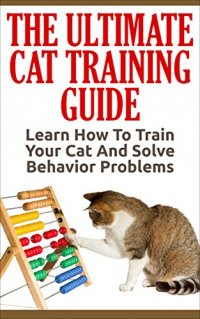 Free on 21st - 24th Aug 15



or borrow free on Kindle Unlimited.
No reviews yet.
Discover Right Now The Secrets To Train Your Cat And Solve Behavior Problems
SPECIAL OFFER: OVER 50% DISCOUNT
DOWNLOAD TODAY FOR ONLY $2.99!
(regularly priced at $5.99)
Does your cat scratch your furniture or reject the litterbox?
In this book, we will first tackle and find out the dominant behaviors of cats. This is crucial in cat training so we know the way that they behave before, during, and after the training.
One of the chapters also clarifies the myth that cats, as opposed to dogs, cannot be trained. In fact, you can teach a cat the same trick that you teach to a dog. You just need more patience and creativity.
The topic of scratching and biting will also be tackled. We will not only find out what it is, we will also look at the reasons why cats bite and scratch. We will end the chapter by enumerating the step-by-step training so your cat will stop the unnecessary biting and scratching.
Lastly, we will talk about how you can keep your cat out of specific furniture without having to inflict pain or scare it.
Here Is A Preview Of What You'll Learn…
Everything You Need to Know About CatsCan We Really Train Cats?The Difference between Training of an Older Cat and a KittenWhat You Will Need for TrainingUsing the Litter BoxTrimming the ClawsBathing your catRestricted Places and FurnitureMuch, much more!
Download your copy right now and save over 50% off the regular price.
No questions asked, 30 day money back guarantee.
Go to the top of the page and click the button on the right to order now for a limited time discount of only $2.99!
Tags: cat litter box, kitten training, cat health, pet care, cat care, cat behaviour, kitten care