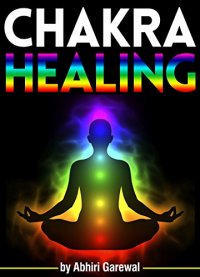 Free on 29th Jun 19 - 3rd Jul 19


No reviews yet.
If you're ready to heal your blocked chakras in order to enjoy a healthier and happier life, then this book is for you!
Read on your PC, Mac, smart phone, tablet, or Kindle device.
Chakra is a Sanskrit word that literally means 'wheel.' It refers to a center of energy that regulates body processes from the function of organs to psychological emotions. There are seven chakras within the human body positioned along your body's vertical midline. The chakras located at the upper part of your body are associated with intellectual aspects and the ones located at the lower part of your body facilitate physiological processes. When all of your chakras are open, balanced, and functioning normally, then they are considered to be healthy. However, when one or more chakras are thrown off balance, or become overactive, or even inactive – which naturally happens from time to time – then it's important to address this and restore balance by undergoing chakra healing meditation or another method of chakra therapy. This book is designed to help you better understand how your seven chakra centers work and how to use the various healing modalities that can help you restore balance in order to maintain good physical health and positive emotional energy.
Here Is A Preview Of What You'll Learn…
Understanding The Seven Chakra CentersRecognizing Blocked or Unhealthy ChakrasPure Awareness MeditationInner Happiness MeditationInner Vision MeditationWhite Light MeditationReiki Therapy for Chakra HealingCrystal Therapy for Chakra HealingAromatherapy for Chakra HealingMuch, much more!Download your copy today!