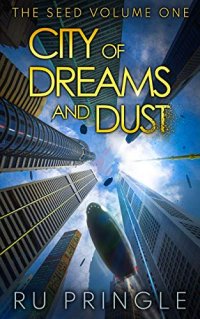 Free on 26th - 30th Dec 20



or borrow free on Kindle Unlimited.
No reviews yet.
Ideal for readers of Iain M. Banks, Alastair Reynolds, Adrian Tchaikovsky or James S. A. Corey.
THERE'S A STRANGER in the one-city desert world of Renascido. Absurdly rich, yet hidden amongst the city?s teeming billions, he's planning something big. Jin Liú, a tech whizz on the run from his ruthless employers, doesn't know what that something is. Only that the offer he?s made because of it is one he can?t refuse. There?s just one problem: the offer comes at a cost, and if Liú had known what that would be, he might have chosen death instead.
Joint State Security Service officer Aral Nikumi is given a dream undercover assignment: captain of one of the most powerful warships of the Interplanetary Economic Confederation. His orders, however, are puzzling and contradictory. What should have been a routine mission deep in the territory of the loathed Lancers leads to a discovery destined to change not just his own life, but everything his society thinks it knows about itself.
For there?s a dark secret festering at the core of Renascido and the Interplanetary Economic Confederation. A secret which may threaten the existence of humanity itself.
Meanwhile, far away, a young whistle-blower finds himself trapped in a lethal solar system. Enslaved under the most dangerous conditions imaginable, he finds an unexpected ally in his fight for survival.
Only one being in the universe is aware that these seemingly disparate players are set on a collision course that will shape the future of everything.
(Contains adult situations and strong language)
To see more, scroll back up and click the 'Look Inside' feature at the top left side of the page.
Praise for Ru Pringle
'One of the most interesting and exciting new writers to emerge north of the border since Iain Banks.' – Gary Gibson, award-nominated author of Angel Stations and Stealing Light.
'An engrossing read that I?d recommend for any fans of classic sci fi or fantasy.' – Adjective+Noun
What readers are saying about City of Dreams and Dust
* * * * * 'This author has become a favorite of mine. This story is exciting and compelling with awesome characters.' – Dr. Patricia Eroh, Amazon US, July 2020.
* * * * * 'Brings to mind echos of Banks, Reynolds and, Flynn. […] Engaging, fun with enough cerebral content to elevate the quality to must-read in the genre.' Mark Russell, Amazon US, July 2020.
Categories & keywords:
Colonization
Dystopian
Space Exploration
Metaphysical & Visionary
Galactic Empire
Thriller
Starship
Dark
Environment
Nature & Ecology