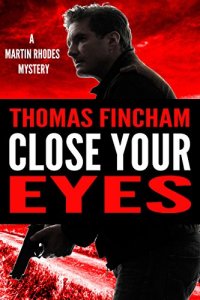 Also Available as:
Print Edition

A serial killer is leaving dismembered bodies on trains for passengers to find and he will stop at nothing to get his message across.
Former Detective Martin Rhodes spent ten years in prison for murder. After traveling from town to town in search of employment, he arrives in the City of Bridgeton. Rhodes hopes to re-start his life and to leave his past behind him. Special Agent Jo Pullinger is searching for a man who killed her father over twenty years ago. Jo is suffering from a heart condition which she hides from the world. A series of dead bodies on the trains lead Rhodes and Jo to end up searching for the same person.
If you love mystery and suspense, don't miss this exciting read!
"Couldn't put the book down! Can't wait to read more about Martin Rhodes" (Jacqueline Stewart)