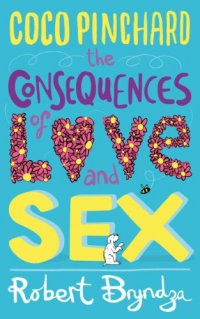 Free on 11th Aug 17



or borrow free on Kindle Unlimited.
No reviews yet.
FROM THE # 1 BESTSELLING AUTHOR, ROBERT BRYNDZA
'Fantastic characters, a heart warming storyline, witty dialogue and lots of laughs. A must read!'Girls Love To Read
'Rob is an extraordinary writer who blends comedy and drama so effortlessly' Lisa Wood, Writing Stuff and Nonsense
'I laughed out loud lots reading this and was close to shedding a tear too in places. The only rubbish part was finding the blank pages when it had ended…' Nicola Kenwright, Amazon Reader
'This book is not only funny, but it has a huge heart' Jane NW, Amazon Reader
Since Coco Pinchard found first husband Daniel in bed with another woman, she hasn't just picked up the pieces: she's now a best-selling author married to her hunky soul-mate Adam. She feels stronger and wiser and surely the second time round she'll have learnt from her mistakes?
But things aren't going quite according to plan… Adam has lost his job, Coco's grown-up son Rosencrantz seems to have derailed his life in spectacular fashion, and ex-mother-in-law Ethel keeps letting herself into the house thanks to an endless supply of spare keys. When literary agent Angie takes on Coco's arch rival, the indomitable Regina Battenberg, it looks as though things can't get any worse. And then Coco discovers she's pregnant; at 44.
Can she really go through it all again? Sleepless nights, stretch marks on top of stretch marks, and poo as a normal topic of conversation?
The third and final book in Robert Bryndza's bestselling series (which can also be enjoyed as a stand-alone story) is a hilarious diary with Coco's trademark wit and honesty, tracing the raging hormones and extraordinary twists that take her to motherhood for the second time.
A perfect read for fans of Bridget Jones, Sue Townsend and Tracy Bloom.