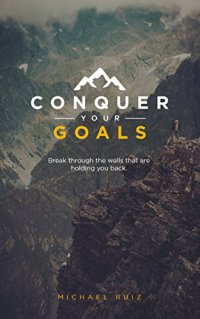 Free on 19th - 23rd May 16



or borrow free on Kindle Unlimited.
No reviews yet.
Why do we stop dreaming or limit our beliefs about what we can accomplish in this life? Why do we have a tough time forming the right habits and sticking to our goals? The desire is strong and the passion is burning but we still find ourselves falling short of our goals. With all the distractions, temptations and information overload, it's hard to make things happen.
Many people fail to reach the goals they set for themselves and have trouble figuring out why. What most people don't realize is that the main reason they're not accomplishing their goals is because they haven't developed the right mindset. The right mindset is made up of positive attributes, beliefs, attitudes, and dispositions that will increase your productivity, give you the courage to try, the discipline to keep going and the persistence to not give up until you achieve your goals. The techniques outlined in this book will help you develop the right mindset to break through the mental walls that are holding you back and allow you to conquer your goals once and for all.
This is your life and the only one you have. Life is to short to rely on chance or hope that good things will just happen. It's time to take responsibility for your life and go after what you truly desire.