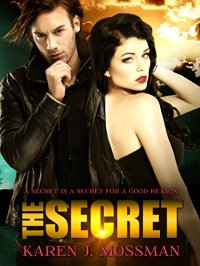 Free on 25th - 27th May 16


No reviews yet.
Also Available as:



Print Edition

This book appears to be unavailable on Amazon.co.uk at the current time. If this is incorrect, please let us know here
A secret is a secret for good reason.
Kerry O'Brien has a secret so terrible it burns inside her. All she wants is to be part of a normal family, but with a step father like Bill, that is impossible.

Set in the 1970s when secrets like this were only ever whispered about, Kerry somehow keeps her humour by pretending everything is fine.

Then she meets biker Tommy, and he has his own secret; one that impacts on her.

Kerry's secret becomes harder to keep and the tell-tell signs are harder to hide.

Can she keep it together? Can Tommy and Kerry get it together?

Then the worst happens and Kerry's secret is a secret no more.