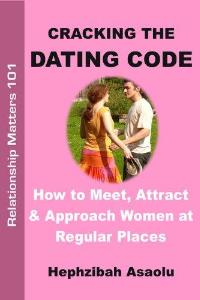 This book is a complete package for men who find it difficult to attract and approach the woman they want. It is a simplified guide on how to locate women in different places and how to chat with them. It is an interesting piece you must not miss. It is a good read!
Are you finding it difficult to meet women? Is the fear of rejection preventing you from attracting and approaching the woman you want so badly? Do you know the reasons why women reject men? Do you want to know where to find sophisticated, attractive and intelligent women to spending good time with?
Before you can think of attracting and approaching a woman, you must know the kind of woman you are looking for. In this e-book you will learn about three classes of women – The true love, The faithful woman and the Independent woman and how you can attract them. These are women with rare virtues and they are scarce to come by. You will learn where these women hang out and how to attract and approach them in this book.
This book shows you great ways to overcome the fear of rejection. It is a disease that has infected handsome and mature men and has prevented them from attracting and approaching the women they like. It is a demoralising thing that must be dealt with.

Most often than not, it is not what you think that is making women reject you. There are tons of reasons why women reject men. You will find all such reasons in this book.

There are several places to meet the woman of your dreams. All of these are clearly outlined in this book. You will also learn the trick that works in approaching women.

If you are really serious about meeting the woman of your dreams; take action now, and grab your copy!