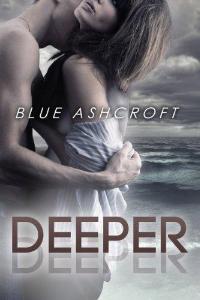 5 huge flashing twinkling stars. This was so good, so full of emotions, so heart wrenching. I loved every single word. If you love to see broken hearts made whole again, this is a must read.
Celeste @ thebookhookup.com
Lifeguard Rain Wilson can't afford to get distracted. After a horrible accident at her last park left her emotionally scarred, she's determined to use her status as supervisor to keep everyone at her new water park safe.
Her co-supervisor Knight McAllister is the worst kind of distraction. Knight's as gorgeous as he is stubborn, with electric blue eyes, a tall, muscled swimmer's body, and the opinion that he doesn't need a co-supervisor at all.
But as the season heats up, so does the temperature between the two head lifeguards. But as they find themselves drawn closer together, and their pasts start to surface, Rain and Knight are realizing that maybe too much broken can make a relationship impossible.
Then again, sometimes it's the broken parts of us that fit together best.