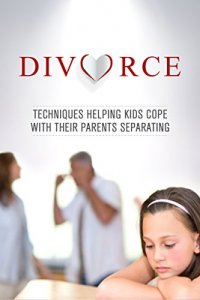 Are You Having A Hard Time Talking To Your Kids About Divorce?
* * *Bonus Video Inside* * * Limited Time Offer 40% OFF (Regular Price 6.99)
Are you currently going thru a divorce? Maybe your a kid whose parent's divorced and your feeling anger and resentment? Listen going thru divorce sucks especially for kids. Learn the best way to tell your kids about it. There are many instances where kids are forever angry at their parents, even going into adulthood. In this book we discuss how to not make that happen.
These are the best proven strategies to help you cope your children during this difficult time. With the divorce rate at 50% in the U.S., divorce is becoming more and more common. Look we all know it's hard talking about a tough subject to young children but there are ways that work. In this book we make sure to make that conversation as easy as possible.
Hurry and Download Your Copy Today!!!
Tags: Divorce, Self-Help, Parenting, Dysfunctional Relationships, Love and Romance, One-Hour Parenting & Relationships short reads, divorce and separation family law, Psychology & Counseling, mood disorders, health fitness and dieting.