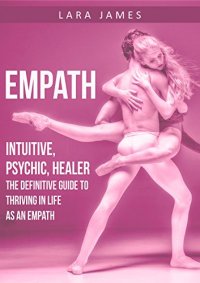 Free on 18th - 19th Apr 17



or borrow free on Kindle Unlimited.
No reviews yet.
Your Summarized Guide to Successfully Reading People!
Free bonus inside! The Art of Reading People… On the Spot! –
Get limited time offer, Get your BONUS right NOW!
Be able to read people and pick up the smallest cues!
With Your Summarized Guide to Successfully Reading People!
You'll learn the subtle cues in reading facial giveaways as well as successfully reading various emotions. We delve into the art of mirroring and reading people based on their general appearance and body language. You may think reading people is easy, however many people try conceal their emotions to hide what they're feeling to the public. In this book, you will learn the relevant tools to successfully read people on the spot.}:
oReading people
oNon-verbal communication
oReading emotions
oReading facial expressions
oMirroring
oAnalyzing
oBody language
Reading People is an important non-verbal communication skill, one that lends itself to different areas of our day-to-day lives. In the workspace; find out if that colleague is someone you can trust based on their facial expressions and do your think your boss is really happy with your work? You can figure out the advantages to reading your partner's emotions and body language. In this book, we will look into the art of reading, analysing and mirroring people on the spot.
Read this book for FREE on Kindle Unlimited – Download NOW!
Over a length of time with someone, we learn to recognise the signs and get to know what 'makes them tick', but wouldn't it be better to save ourselves the time and anguish by reading body language and facial expressions from the first instance? We could save ourselves the agony of being let down because we didn't recognise the crucial signs needed to truly understand the other person.
Just scroll to the top of the page and select the Buy Button. Download Your Copy TODAY!