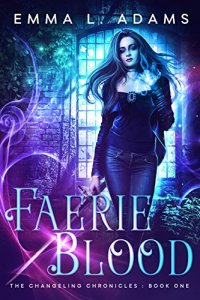 Bargain on 4th Jun 19



or borrow free on Kindle Unlimited.
No reviews yet.
I'm Ivy Lane, and if I never see another faerie again, it'll be too soon.
Twenty years after the faeries came and destroyed the world as we knew it, I use my specialist skills to keep rogue faeries in line and ensure humans and their magically gifted neighbours can coexist (relatively) peacefully.
Nobody knows those skills came from the darkest corner of Faerie itself.
When a human child disappears, replaced with a faerie changeling, I have to choose between taking the safe road or exposing my own history with the faeries to the seductively dangerous head of the Mage Lords. He's the exact kind of distraction I don't need, but it's work with him or lose my chance to save the victims. It'll take all my skills to catch the kidnappers and stop Faerie's dark denizens overrunning the city — but if the faerie lords find out about the magic I stole last time I went into their realm, running won't save me this time…