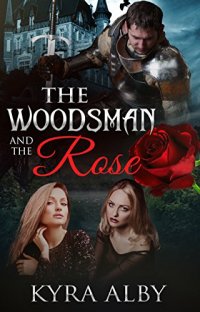 Free on 8th - 12th Oct 16



or borrow free on Kindle Unlimited.
Top - Reviews - Update Details
This magical story is set in the Kingdom of Utopia wherein lived an old and noble king who had two daughters: Aida and Jessica.
Aida and Jessica were true princesses and excelled in the realms of beauty, intelligence, charm, and capacity to love. However, they did not love each other too much; Aida thought her sister to be very haughty and arrogant and Jessica believed that Aida was no match for her either in looks or in skills and hence always treated her with disdain.
When the girls were ready for marriage, handsome and brave princes from kingdoms far and near came forward to win the princesses' hands. The news of the classic combination of beauty and brains of the two sister princesses spread like wildfire. And the fact that marrying one of the sisters could make them the King of Utopia was an added attraction for the suitors. Two friends, Arthur and Avignon were among this motley group of suitors. Neither of them belonged to any royal family and yet bore their bearings with pride and honor making them an equal to royalty. They were brought up by guardian angels in the forest bordering the Kingdom of Utopia.
When it was time for the old king to step down, one of the sons-in-law would be taking his place as the new King of Utopia. It was concluded that Arthur would be king as he was older and was to be married to the elder sister, Aida. And so it was to be or was it? Download your copy to read and find out.