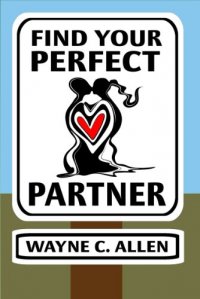 Free on 3rd - 5th Nov 17



or borrow free on Kindle Unlimited.
No reviews yet.
You've likely realized that the screwy relationships you have been in were the direct result of not thinking about how to create an excellent one. 
Pretending the important, life-altering decision to relate is "a matter of the heart" is not only stupid, itdoesn't work! So…
Many moons ago, the author made a clear decision about his "next" relationship. 
He decided that his brain needed to be involved in the process. He came up with a strategy for finding the person he wanted – The List of 50. He wrote it using decades of experience… this wasexactly the tool needed to actually think through what kind of person he wanted to be with. 
It worked so well that he passed the tool on to his clients!
His clients have tested this process for the last 30+ years, and now it's available to you! 
Here's a quote from a client: 
"When I showed my List of 50 to one friend he said, "Do you have a short list that us mere mortals could aspire to?" My answer was, "I had a short list and it got me my ex-husband. I'm being more particular now." 
Find Your Perfect Partner is based on the List of 50, and is a 100+page guide to figuring out the whole attraction / dating / relationship thing. 
You'll discover: 
~ reasons for failed relationships and the high divorce rate~ how hormones get in the way~ how past relationships are great guides to getting the next one right~ why you need to think about what works in your successful friendships~ which traits must be a match between you and your perfect partnerThis book examines what doesn't work, and helps you to map out what's been missing from past relationships. It gives you an easy to follow strategy for re-setting your mental filters, so that the next person you meet is a much better fit. 
You'll have a better sense of why compatibility is so important, and have a time tested method for both opening your eyes to new possibilities, and for finding your perfect partner. 
Follow along with the text, work through the exercises, and put the book's insights into practice. You'll be amazed with the results.
One more quote! 
"My list has been an active part of my relationship building since I drafted it. I have modified the list several times, based on how relationships worked out. It was also interesting to note, how few elements of my list my ex-wife matched, similar to what you said about your first marriage. I feel that using the process you recommend does improve the quality of the choices you make. Of course, building the other relating skills will complement this as well."