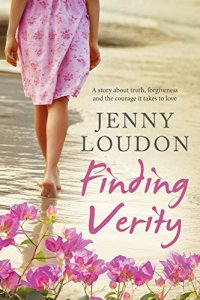 Bargain on 26th - 30th Sep 19



or borrow free on Kindle Unlimited.
No reviews yet.
'A story of how tragedy can trap us or help us make changes… I tell you, you'll want to read it – it's brilliantly good and it's left me with tears in my eyes.' Lorraine Swoboda, author & editor
The beautiful, heart-warming novel from this exciting debut novelist – a tale of love, courage and passion.
'Verity slid carefully from under the duvet, wriggled noiselessly into her jeans and tugged on some Converse boots, roughly tying the laces. In the cramped hallway, she pulled a coat over the t-shirt she had slept in. Once out of the flat, she fled.'
Verity Westwood, successful businesswoman, living in London, mother of two grown daughters, dreams of a more exciting life. Her husband is handsome but selfish, her career leaves her cold, and her Fulham home is comfortable but has no heart, now that her daughters have left.
Edward Farrell, a nomadic American journalist from her past, returns unexpectedly, and she is swept by the irresistible desire to fulfil her dreams of working as an artist, like her famous father before her. After being caught in a storm on the Cote d'Azur, she vows to change her life.
What she does not foresee is the struggle involved, the ultimate price she will pay, and the powerful force of enduring love that changes everything.