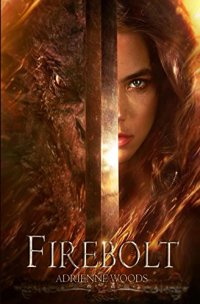 This book will be Free on 25th - 28th Jan 22
Set a Reminder:
Google Calender - Yahoo Calender - Live Calender
---
With almost 1000 5-star reviews on Goodreads, find out why Firebolt is rated the next best read.
This book is the BEST dragon book I've ever read! (After Eragon) THE BEST! I COULDN'T STAND THE AWESOMENESS! Goodreads Reviewer
Dragons? Yes, please! But "Firebolt", the first book in a riveting new YA fantasy series, gives us so much more than 'just' dragons. – I HEART READING BOOK BLOG
LOVE IT! this book was awesome! I so love dragon stories. and this one was no exception.
– Amanda Masters
Dragons. Right. Teenage girls don't believe in fairy tales, and sixteen-year old Elena Watkins was no different.
Until the night a fairy tale killed her father.
Now Elena's in a new world, and a new school. The cutest guy around may be an evil dragon, a Prince wants Elena's heart, and a long dead sorcerer may be waking up to kill her. Oh. And the only way Elena's going to graduate is on the back of a dragon of her own.
Teenage girls don't believe in fairy tales. Now it's time for Elena to believe – in herself.