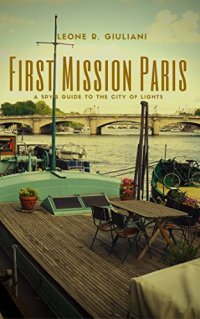 Bargain on 9th May 19



or borrow free on Kindle Unlimited.
No reviews yet.
When the news about a stolen list of Europol's crucial undercover agents hits the global black market, agency's top man Enrico Moretti is sent to Paris to retrieve the list, minimize the damage and capture the traitor. Cliche? Maybe… But this young Italian isn't James Bond – he doesn't know much about fighting, chasing or killing. But he knows something about seducing. And gambling. And drinking. And being a former police negotiator, most of all: storytelling. So when he gets a proper cover story, unlimited amount of money to spend in the City of Lights and teams up with a beautiful but dangerous black-haired girl and tough guys from Balkan's underground, his lifetime mission can begin…
"A sort of a mixture between The Girl with the Dragon Tattoo and Malcolm Gladwell's readings" was the first thing that initial reviewers of the manuscript declared. They forgot to add "With elements of hard-boiled fiction."
If you consider the world of super spy heroes too fictional and deep foreign policy studies too boring, but you do love mystery, thriller and suspense, you'll read this novel in one night – with a sip of wine and a midnight saxophone. Just let this vagabond show you around – let him be your travel guide, maybe a whole new Paris will emerge. And who knows, if you end up improving your poker strategy, learn something useful about practical police psychology or increase your ability to talk your way out of trouble when necessary, you won't blame him for that.