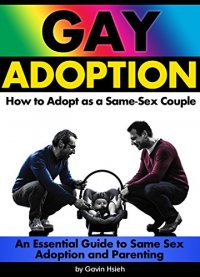 If you and your same-sex partner are considering adopting a child, then this book is for you!
Read on your PC, Mac, smart phone, tablet, or Kindle device.
Throughout history, adoption has brought so much joy to couples who are biologically unable to have children yet still desire to raise a child and start a family. Same-sex couples are no exception to how any of this works: As a couple, the bond between you and your partner will grow stronger as you fulfill your responsibilities as parents. And as an individual, having a child will change you in ways that you couldn't have imagined. By loving another person unconditionally, you will mature into a better version of yourself. If you and your same-sex partner are thinking of adopting a child to complete your family, this guide is for you. Although the process is virtually the same as any other adoption, this book was written with the same-sex couple in mind. You will learn the different ways to adopt a child, as well as get special tips on same-sex parenting and the occasional challenges that you may encounter.
Here Is A Preview Of What You'll Learn…
Getting to Know LGBT AdoptionUnderstanding the Different Methods of AdoptionHow to Prepare for the Adoption ProcessFinding the Right AgencyEstablishing a Relationship with the Birth MotherMeeting Your Adoptive ChildFinalizing the AdoptionTips for Same-Sex ParentingMuch, much more!Download your copy today!