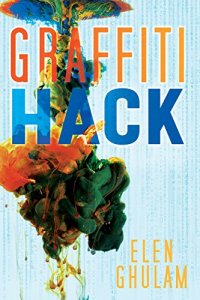 Free on 8th Aug 18



or borrow free on Kindle Unlimited.
No reviews yet.
Also Available as:
Print Edition

Honourable mention by the 2016 Whistler Independent Book Awards
Nelly Nasah arrives to Washington, D.C. with a critical mission–to make the internet beautiful. In her native country, letters are hand written in anthropomorphic shapes because straight lines are considered ugly and heart monitor machines are decorated with colorful mosaics so as not offend the artistic sensibilities of patients. Growing up in a culture obsessed with decorating everything qualifies her for the quest….or so she believes. Nelly secures a job as a graphical designer in Georgetown, where she meets her aloof boss Jack, a talkative middle aged Ashley and Ralf who is convinced all women are attracted to him. Nelly tries to inspire the trio towards greater heights of exquisiteness with storytelling. Her modern fair tales backfire as they get misinterpreted, leading to hilarious results. Despite all her efforts, the only character Nelly forms a bond with is a rickety old elevator in a five story building whom she names Elvi. Nelly becomes convinced Elvi is communicating with her through the language of his gentle sways and flickering lights.
A failed presentation at the office turns Nelly to exploring the dark world of hacking. Installing lavish designs on unsuspecting high profile websites, lights the internet abuzz with news of Nelly's latest hits. As the multitudes read political and social messages into her art/vandalism, Nelly fears that the adoration of her new fans is about to plunge her into deep trouble.
Mixing the bite of Generation X by Douglas Coupland with the beauty of My Name is Red by Orhan Pamuk, Graffiti Hack is a jarring journey into the intersection of art, internet, obsession, immigration, fairy tales and loneliness.