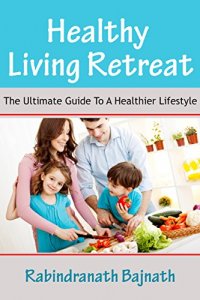 Free on 18th - 19th Dec 15



or borrow free on Kindle Unlimited.
No reviews yet.
Healthy Living Retreat

A book in the lifestyle genre, written with you in mind. In today's world where there is a rise in hitherto preventable lifestyle diseases, you can't afford to neglect your health and be part of statistics of health reports. Your behavior, the habits you adopt, diet you maintain all have profound effects on your health. Your quality of life, relationships, and happiness are all inextricably linked to your state of health. So why not take control of this invaluable asset of health?

For most people, health is rarely valued until it is lost. This guide brings practical tips and strategies aimed at enabling you to live a healthier and more productive life. This could mean through weight management, stress management, maintaining good daily habits and hygiene. In this guide, many topics are touched such as the role of diet and hygiene in living healthy, daily health tips, the need to stay mentally fit, exercising, tips on losing weight, staying happy, nurturing your immune system and so much more.

Written in clear, easily understandable language, this book is targeted at all those who wish to make significant adjustments and concerted efforts in keeping themselves and people around them healthy and generally improving quality of life – both young and old.